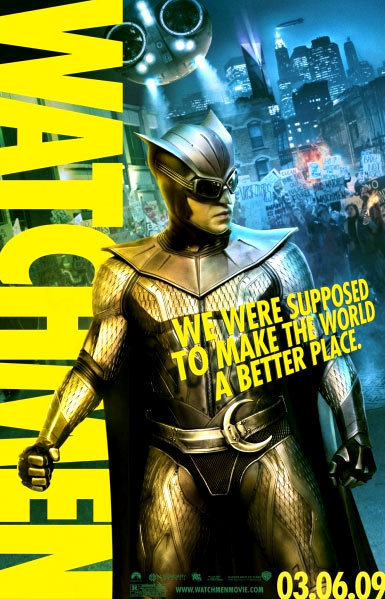 Six new posters for "Watchmen" have been released!

"Warner Bros. Pictures have sent out six brand new character posters of their upcoming adventure fantasy film, "Watchmen", to six different sites, Los Angeles Times, Access Hollywood, USA Today, WiReD, Entertainment Weekly and MTV. Presenting six of the main characters, the posters highlight individually on The Comedian, Dr. Manhattan, Ozymandias, Rorschach, Silk Spectre II and Nite Owl II."

And, visit

"Patrick Wilson Fans" (the NEW UnOfficial Fan Site)

to read more about
Watchmen and Patrick Wilson's other projects. Links to the website and its messageboard
are in the top part of the righthand column of this blog.