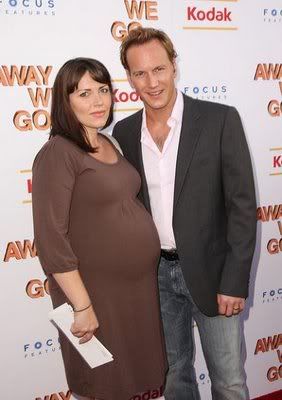 "Morning Glory"


"Morning Glory" starring Harrison Ford, Diane Keaton, Rachel McAdams, Patrick Wilson, and Jeff Goldblum has begun filming. This week they did location work on Long Island and worked at a studio in New Jersey. This week they'll be shooting in Manhattan.

Onlocationvacations http://www.onlocationvacations.com/ posted this information for the week of June 8-12:
"Morning Glory signs spotted on W 16 St between 8th and 9th Avenue and 15th Street from 9th Ave to 11th, NYC for 6.8 through 6.12 (6am-12pm)."
NYC Area fans, let us know if you see anything and post it under the "Morning Glory" topic on our messageboard,

HERE






"Away We Go"


On Monday, June 1, Patrick and Dag attended a special screening of "Away We Go" which stars Maya Rudolph (SNL) and John Krasinksi (The Office). The film was directed by Sam Mendes, husband of Kate Winslet who starred in "Little Children" with Patrick.

See red carpet photos of Patrick and Dag

HERE

Click on images to enlarge.

Baby Wilson II


As we can see from the "Away We Go" red carpet photos, the arrvial of Baby Wilson II is not far off. We wish them the very best as they prepare for Kalin's little brother or sister.




"Watchmen"


TNT

will air "Watchmen" in a Fall 2011 network television debut. The site, watchmencomicmovie.com has more information

HERE

.

One can only imagine the amount of editing that may be needed... :o)


Broadwayworld 2009 Theater Fans Choice Awards
The votes are in and Patrick has been name "Best Featured Actor in a Play"
by broadwayworld.com's Theater Fan Choice awards. You can read more
on their site

HERE






"Rock of Ages" movie




Patrick has been offered a role in the film version of the Broadway Show "Rock of Ages"




more. Rumor has it that he would play Stacey Jaxx the lead singer of a fictional 80's band


named "Arsenal." More

HERE