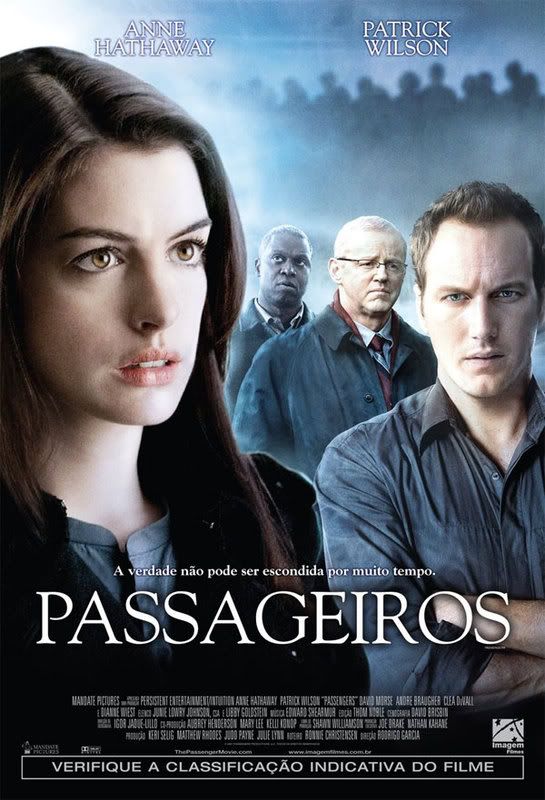 This is the third movie poster released for "Passengers" starring Anne Hathaway and Patrick Wilson. This version is for Brazil.
On the worst previews website, if you look at the top of the poster you see "3 of 3" use the back arrows to see the two previous posters.
HERE
And, "Passengers" was screened for the press in Spain recently.
Here is a review posted on IMDB. The writer does a pretty good job of writing in English and you get the gist of what they are saying.
*** WARNING: Contains Spoilers ***
http://www.imdb.com/title/tt0449487/usercomments