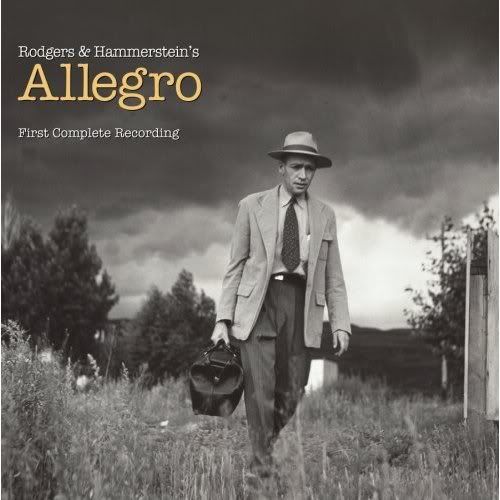 Here's the cover artwork and more about the "Allegro" studio cast revival recording from the Amazon.com site. It's the first complete recording of this project.
http://www.amazon.com/Rodgers-Hammersteins-Allegro-Complete-Recording/dp/B001L5DSP2
# Audio CD (February 3, 2009)
# Number of Discs: 2
# Label: SONY CLASSICS
Two disks!
I wonder if the CD cover insert will include photos of the cast of this revival recording...